Ever since Cars came out I've pretty much stamped my ticket to taking boys to Daytona 500 one day. This was the year. It is also the 10 year anniversary of Dale Earnhardt eating the wall at Daytona so there were quite a few memorial festivities around that.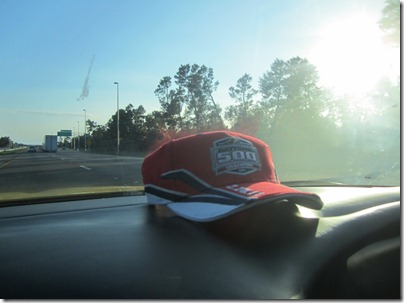 The pre-race festivities were awesome, pretty nice family atmosphere. Lot's of cool stuff for the kids.
The race started and the noise is off the charts. "Lap 3" was silent – no broadcast – and everyone had three fingers in the air. Timmy loved it and screamed every time he saw the cars looping back around.
Then it got boooooooooooooooooorrrrrrring.
"Watching the paint dry" boring.
All in all, it was a fun trip. The pre-race stuff and the crowd were really cool. The race… as barely watchable as it is on TV, in person it's about a thousand times worse.
From now on, Mommy is in charge of NASCAR. Daddy will take Formula 1.